Homeowners Association Management
Serving community associations since 1989
Welcome to Desert Realty Association Management
Over 30 years of real estate and association management experience.
We here at Desert Realty Association Management (DRAM) focus exclsuively on community assocation management of planned unit developments and condominium associations.
With DRAM you get hands on service that makes community management seem like you're in a "Dream". We are a smaller firm and pride ouselves on long term relationships with our community clients. We have dedicated employees who look out for the best interest of our communities and its residents.
Why choose DRAM
We have reasonable but assertive approaches to achieve effective results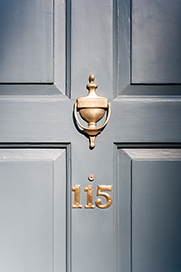 Our history and longevity with clients speaks volumes.

We collaborate with the Board of Directors to ensure the community is well run and keeping community members informed.

We have reasonable but assertive approaches to achieve effective results in collection of receivables and violation enforcement.

We can provide a full range of service from just accounting to all the day to day activities based on each community associations needs.

We can guide your association through the process of ammending association documents and adopting policies and procedures. We will keep the Board of Directors informed of latest legislative actions.

Our success in the management of community associations is largely due to our ensuring that every management component is functioning efficiently and effectively while remaining flexible in addressing the unique or specific needs of each community.